Qilong Amusement Equipment Co,.Ltd is one of the best China exciting indoor playground manufacturers with professional factory, which is able to produce cheap exciting indoor playground with good quality. Welcome to wholesale products from us. In addition to the naughty castle(soft indoor playground), indoor soft super trampoline, Qilong amusement equipment Co., Ltd's indoor rock climbing wall is also very professional.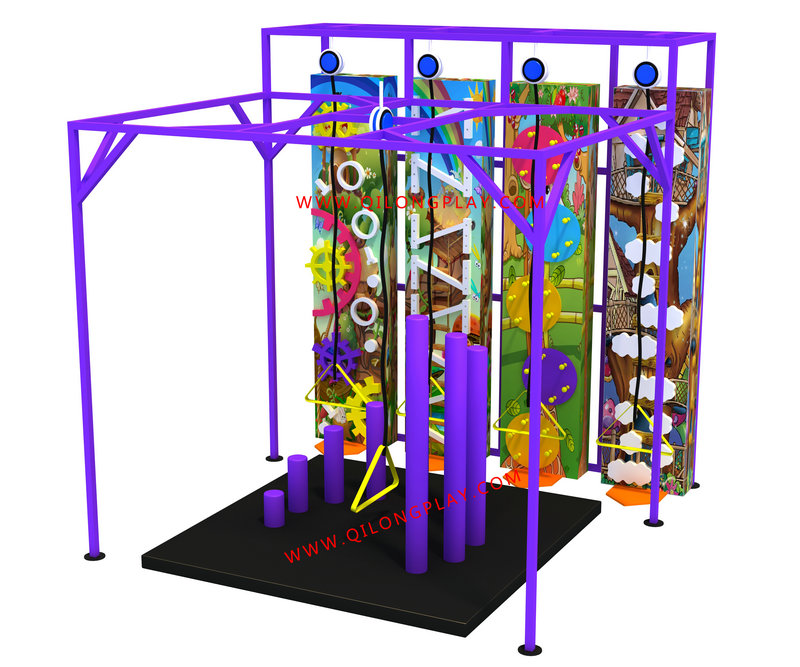 This design is 700X700X700cm. This set of equipment is composed of 11 different heights and columns, 4 pieces of rock climbing. The height of the first pile starts at 40cm. The height difference of each column is about 35cm. The person wears a seat belt and a fall arrester from the low point to the highest point. Then jump down and down, depending on the individual's situation, how high you can go and how high you go. There is no requirement to go to the top. Of course, you can also use this as a game competition to increase the interaction and the height of the pillars can be customized.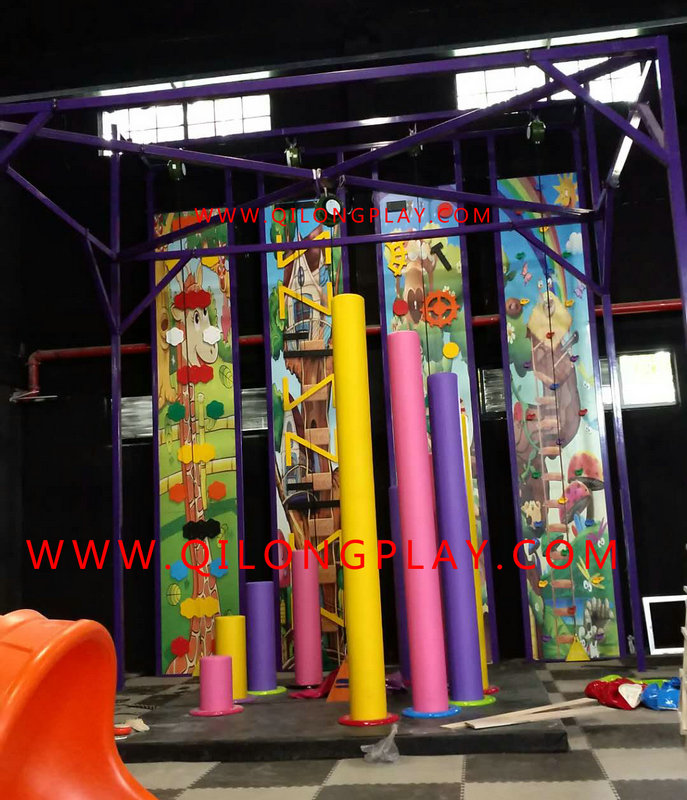 If you like this activity that combines fitness exercises and stimulation challenges, come to Qilong Amusement Equipment Co., Ltd. for more details.