First important thing for indoor playground and trampoline park is safety.
Qilong certificated by TUV Rheinland.
We want kids play safe and happy.
Qilong products are certified by German TUV, EU standards are EN1176, American standards ASTM F1487-17 and ASTM F1918-12, and Australian standards AS4685.1:2021&AS4685.3.2021, China standard GB/T19001-2016 also have fire resistance test report and flammability report and chemical test report ,also have QUALITY MANAGEMENT SYSTEM CERTIFICATION: ISO9001:2015、ISO14001:2015 and ISO45001:2018Work safety standardization.
一: This is trampoline park we make the test for load weight.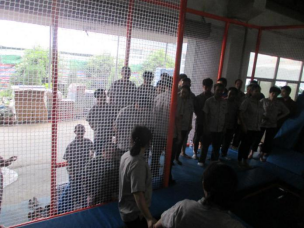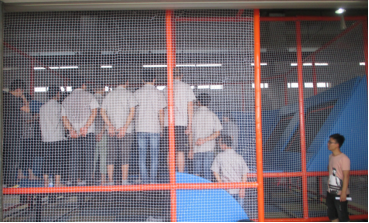 二: This is for indoor playground we make the test for load weight.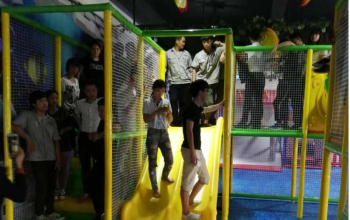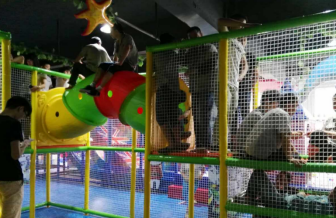 三: Below is we make the fire resistance test report:
四:This venue is suitable for children under 1.4 meters in height. All admissions are by ticket. Children under 1.2 meters must be accompanied by their parents throughout the whole process. Children are not allowed to enter the venue alone. Parents are requested to fulfill their obligations of guardianship. Parents must be adults who are over 18 years old and have convenient mobility;
1. Personnel entering the venue must take off their shoes and wear non-slip socks. Babies under the age of two should wear diapers to enter the venue.
2. All personnel entering the venue should not bring food or beverages, hard objects and dangerous objects that may cause harm to people's safety and health into the venue
3. Unsafe play behavior is not allowed. It is strictly forbidden to climb and play on the safety net fence. Please obey the arrangement of the staff.
4. When playing the slide, slide down with the correct sitting posture. It is strictly forbidden to slide your head downward. When playing in the ocean ball pool, your head should show the spherical surface. Do not bring out the public toys in the park without permission.
5. Parents are not allowed to defecate their children on the trash can and must go to the bathroom.
6. Do not pull the park decorations, such as leaves, cartoon paintings, lanterns, etc., to avoid danger
7. Do not jump directly from the height of the equipment to avoid falling or hitting other children
8. Please do not eat snacks and drinks in the venue
9. It is forbidden to defecate or spit in the venue. If a child vomits or has an emergency, please contact the staff in time so that it can be properly handled
10. For health and safety reasons, children with heart disease, infectious disease, mental illness or dementia are not permitted to enter
11. The facilities in this venue are all for safety consideration. Any violation of the above rules and causing injury to myself or others will be borne by the responsible party.
12. The park is not responsible for taking care of items. Parents should keep valuables and shoes by themselves, and will not be responsible for any loss.
13. Children who enter the park and accompanying parents and guardians should understand that playing in the park may lead to accidents due to the mistakes of themselves or their guardians. Therefore, before entering the park, you must understand the existence of such risks and carefully read the rules of the park. Including all prompts, warning signs, etc. in the venue and deciding whether to accompany your child, once you enter the park, it means that you have accepted all the regulations of this children's park and assume all risks.