Installation Step
Indoor trampoline park


INSTALLATION TEAM


1. QiLong installation team consists of 50+ professional engineers.




2. Engineers with years of experience have installed projects worldwide.




3. Engineers are capable of dealing with problems at installation site.



PROFESSIONAL DRAWINGS


1. QiLong engineer team offers professional drawing for installation.




2. The drawings make it possible for clients to install on their own.




3. The drawings will help improve th

e efficiency of park installation.



AFTERSALES ASSISTANCE


1. Aftersales team to keep following up with the installation progress.




2. Aftersales negotiate with engineers to solve installation problems.




3. Keep following up with client and offer maintenance advice.



Step 1
Install all the trampoline frames inside (including ninja steel frames and other steel frames) Can be installed from any one corner

Step 2
Install fence frames


Step 3
Install the safety net, the protection Tube+ clamp/zip and cover PVC leather surrounding(blue line)
Step 4
Install all soft items with boards,electric game needs power
Fix the balance beam on the frame with screws in the right position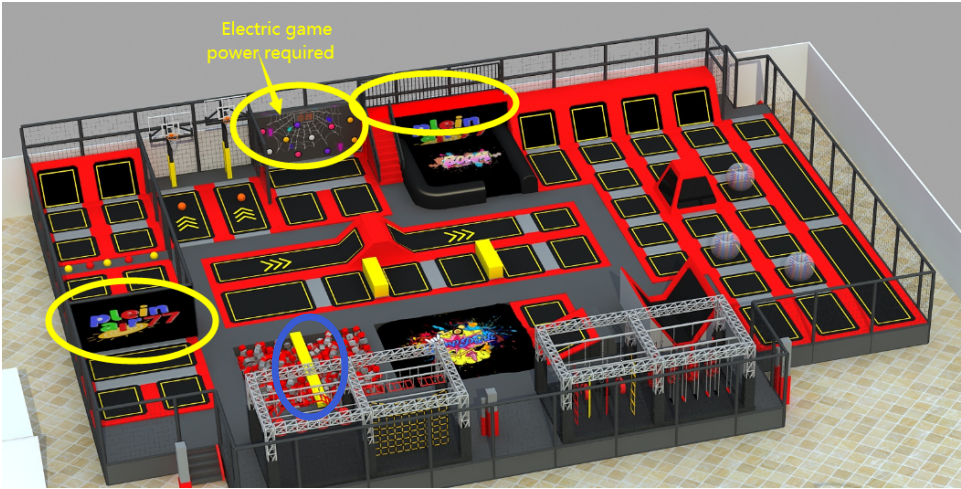 Step 5
Install Wooden floor
(Need to be cut on site as required size,we sent enough pieces of wood board)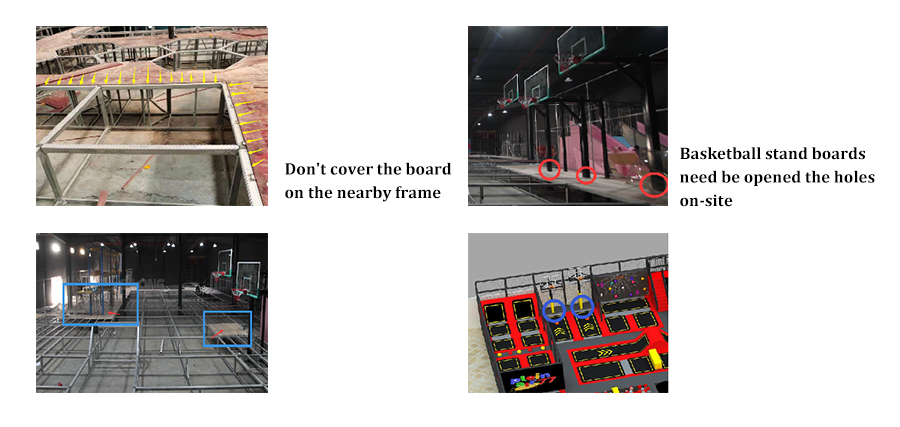 Step 7
Install trampoline padding and passageway floor mat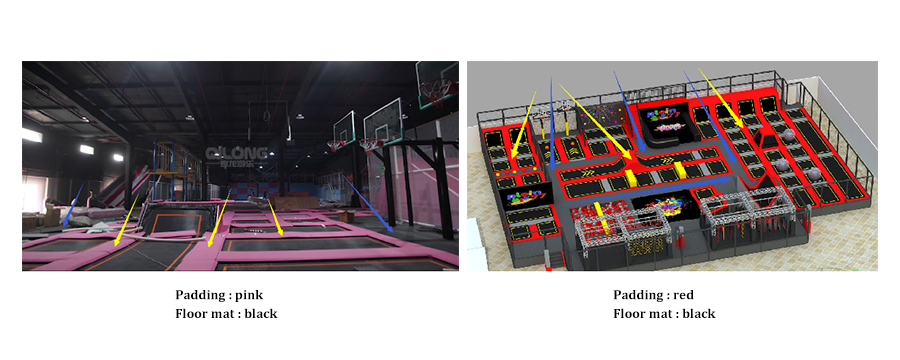 Step 9
Make sure all 3 stairs on the right position
All the posts covered by soft padding
Put on bumperballs and basketballs and dodge-balls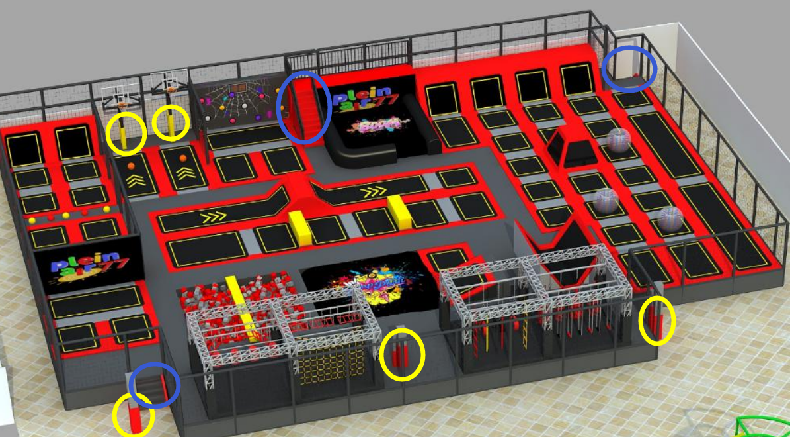 Step 10
Clean up the site, try the mat one by one and check all the equipments again.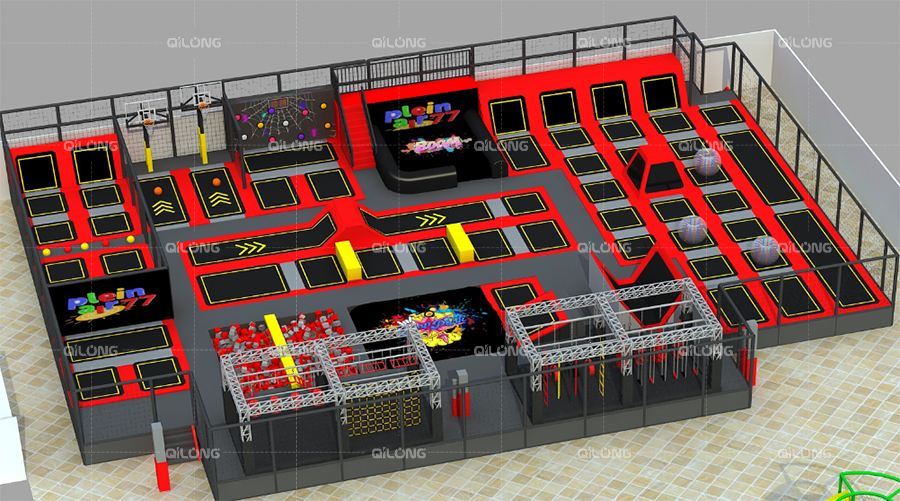 Installation Manual
Indoor Playground
1. Put on the flooring mat
2. Install columns, horizontal pipes, and items that must be installed together with horizontal pipes
1) connect the numbered column with the corresponding horizontal pipe (Refer to installation drawing)
Note: a. Install yellow foot plate under each landing column first;
b. Small items that must be installed with horizontal pipes, such as Roller barrier,mace,etc,
c. Adjust the position of suspension fasteners
2) large equipment (FRP slide, plastic sliding barrel, stainless steel slide, up &down net platform)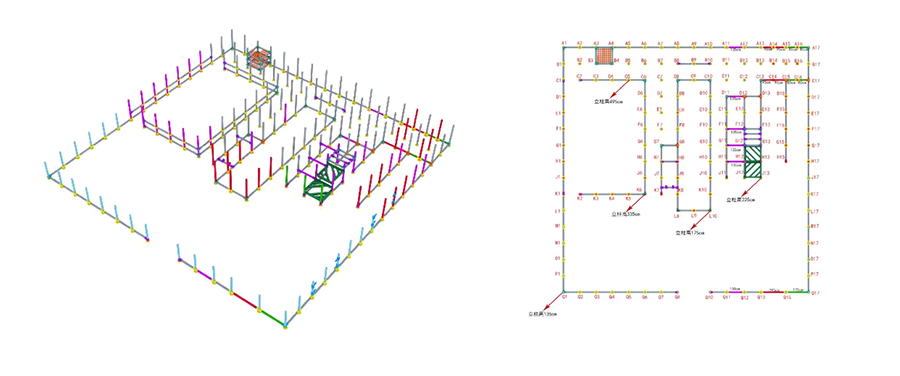 3.Install all the slides
(Devil slide,FRP slide,Donut slide)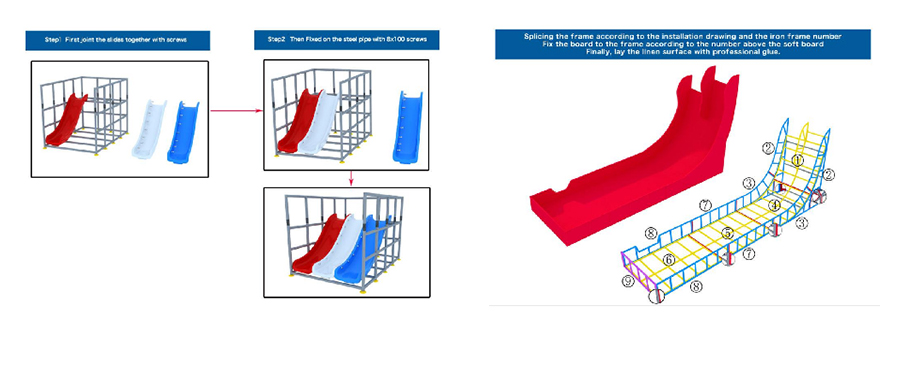 4. Install the protection net
1) First fix protection net on the top horizontal tube with yellow rope, and use coiling method (make a knot at a distance of 50cm)
2) Fix the protection net horizontal tube at the bottom (note: The horizontal tube in the middle does not need to be fixed with rope, and only use the zip tie is enough)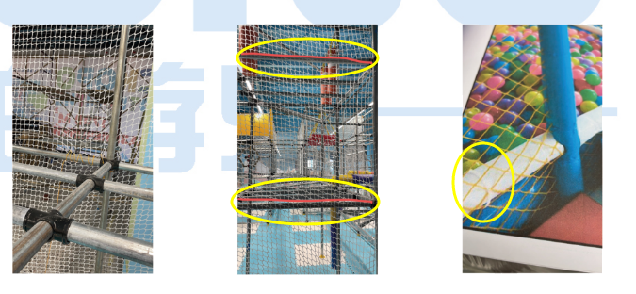 5. Insallation of the decorative plate
Should be fixed with corresponding screws according to the installation diagram.
(Decorative painting/Window row/Cartoon/ Decorative door)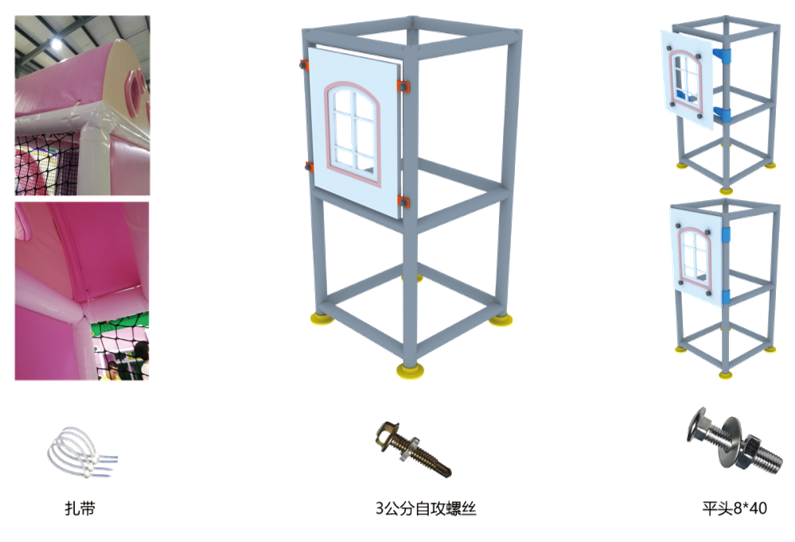 6. Fixed suspension equipment
(Hedgehog ball, swing ball, swing, obstacle items)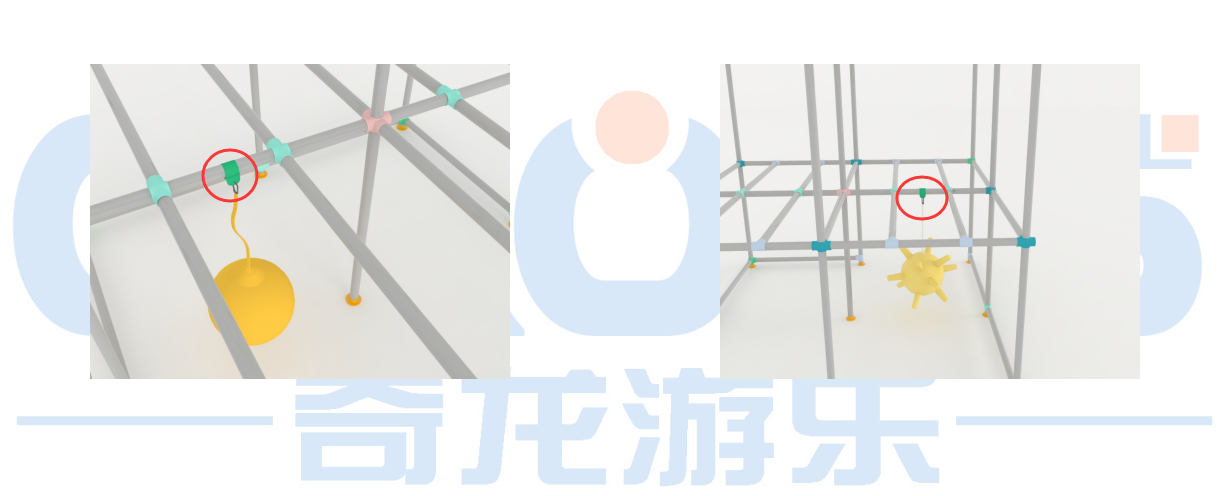 7. Install platform and items on the platform
(Big Triangle. Small Triangle. Half-round obstacle. Trapezoidal triangle)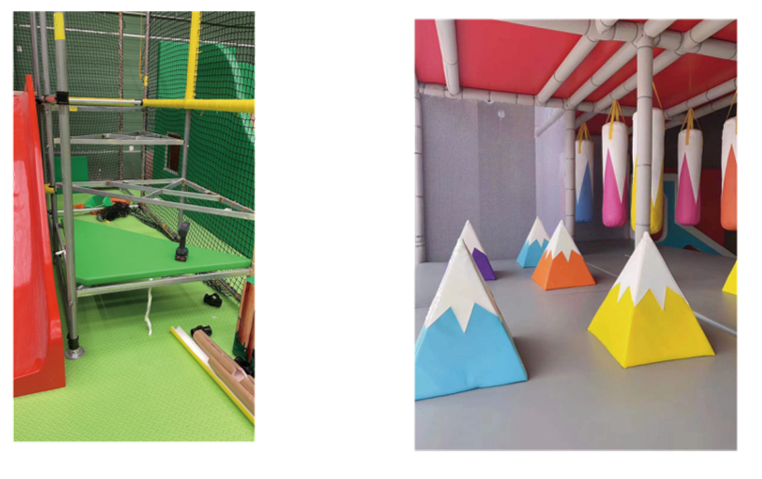 Step 10 Clean up the site, try the mat one by one and check all the equipments again.