2017 is about to pass and 2018 comes quietly.
In 2017 you spent, whether it had happened to make you happy lose self-control. Has it ever happened to let yourself be moved to tears, whether there is something to regret, or is there anything that has not been done in 2017? No matter how much we are in love in 2017, we should look forward to 2018. So how do you want to welcome your 2018??
First Qilong company wanna to say "Merry Christmas" to everyone for a happy new year day.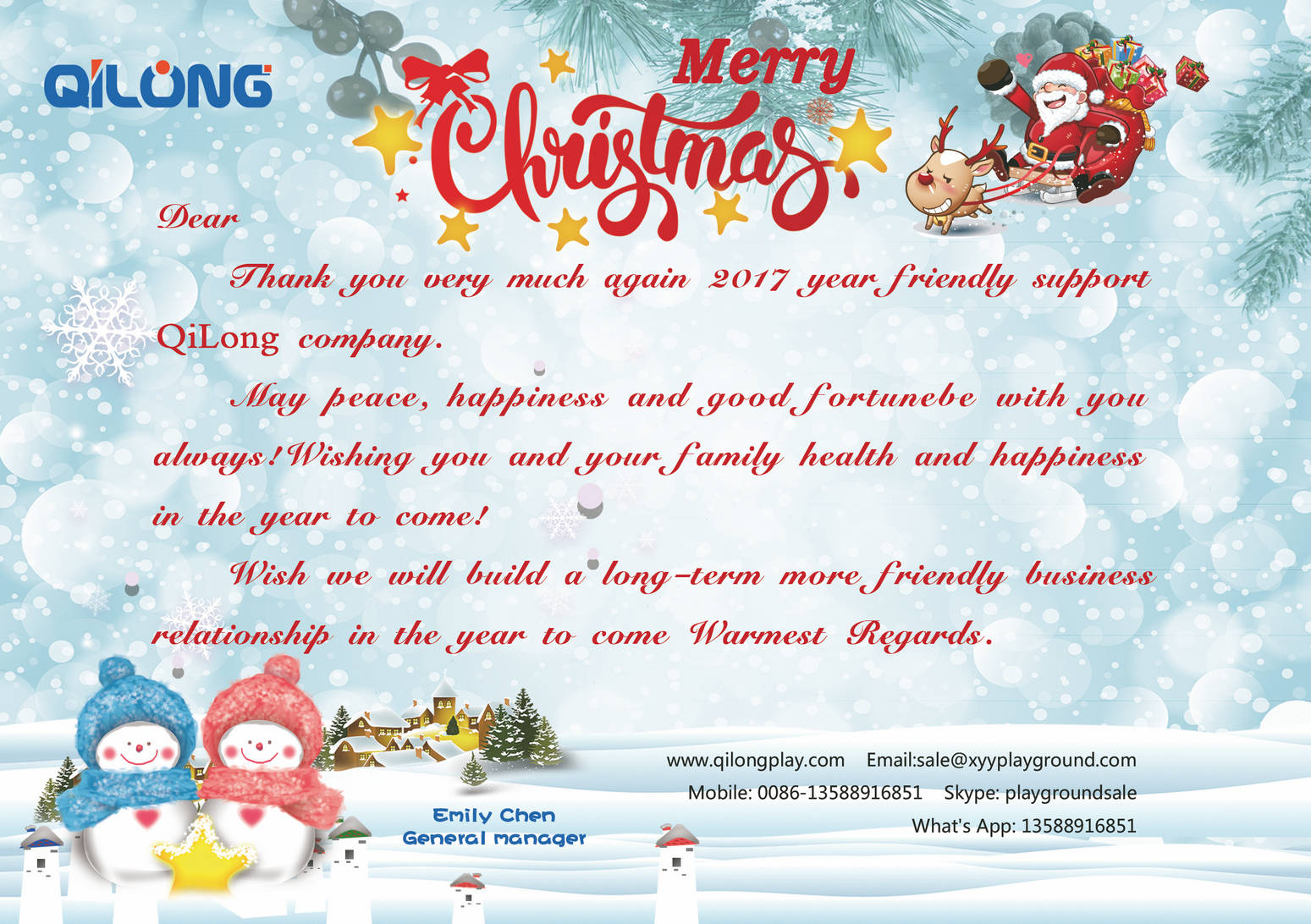 In the world different countries celebrate Christmas in their own countries ways and enjoy the holiday, celebrate the new year at the same time Qilong Amusement Equipment Co. Ltd. also celebrate in Qilong' way.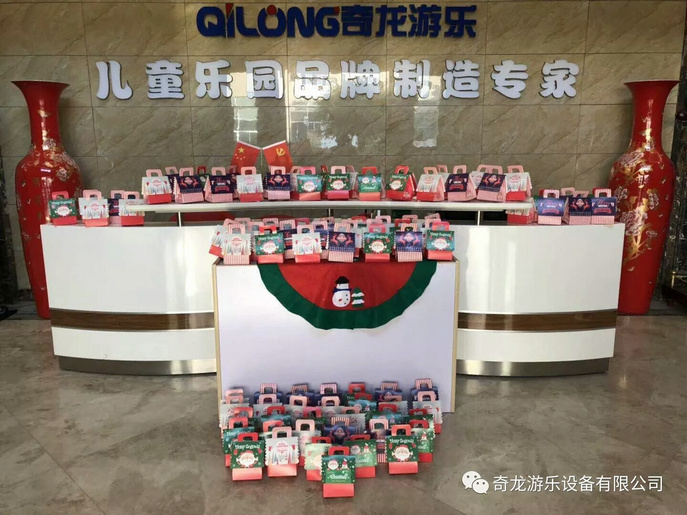 Many apples are be prepared for Qilong's Family members. In China, people like to eat apples on Christmas Eve to be happy and safe in the coming years. Because the pronunciation of the apple in Chinese is the same as safe's sound. Of course, the Qilong company prepared for the families of the happy and happy apples are also particularly sweet and delicious.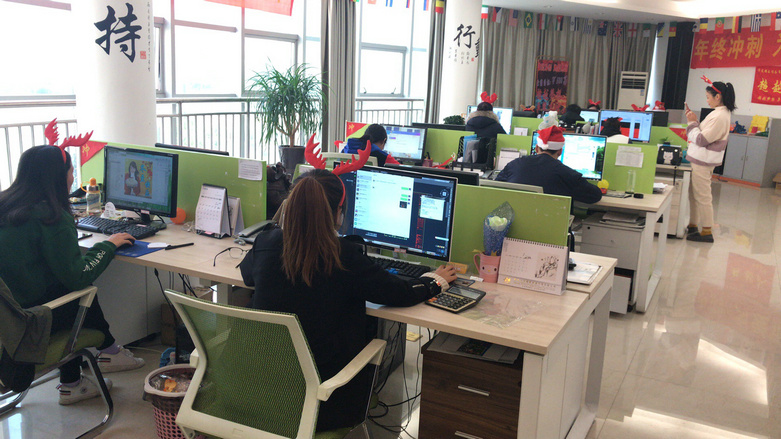 Then please Look at our sales office. All the men's salesmen have a Christmas hat and a lady with a lovely headwear.Whether it's a Christmas hat or a lovely headgear, salespeople want to use a red christmas color to decorate the Christmas atmosphere in the office. However, humorous and lovely red hat headdress let the men in the office have become the lovely Tiara let the girls become more tender and lovely. What do you think??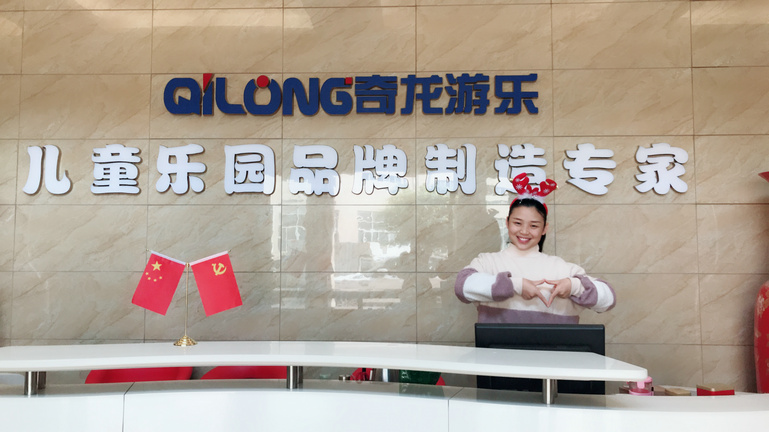 At the same time, our beautiful front desk receptionist also has one thing to tell you:
Chinese Spring festival is coming !
QILONG Amusement Eqeuipment Company will have a holiday from 5th Feb to 28th Beb!
If the order comfirmed before 30th Dec, Goods will be prepared in January! And will load and ship to you sooner!
If you can confirm order at January, we will produce it and load it for you after we back from our holiday.

CONFIRM ORDER SOONER, THE PLAYGROUND AND TRAMPOLINE WILL SHIP TO YOU SOONER!
Our beautiful front reception welcome you to visit our company & factory at any time.

Finally, Qilong company office staff wish you have a happy new year.