Shen zhen 365 Jump Island trampoline park open business
On this auspicious day, August 8, 2020, 365 elastic Island stadium officially opened! Since its trial operation in December 2019, 365 elastic Island stadium has been favored by customers and friends.
In 2020, we're going through too much. Thank you very much for your support and attention. With the opening of 365 elastic Island gymnasium, it can be predicted that it will lead to the climax of trampoline in Shenzhen
and even the whole country. On this day, "365 elastic island people" will be at the forefront and fight with all people day and night. Unforgettable 2020. My colleagues work hard and hope we will be happy!
No sweat, no gain. From August 1 to August 2, Shenzhen Longgang 365 elastic Island trampoline gymnasium received more than 1200 people in two days. After it became popular, it set a record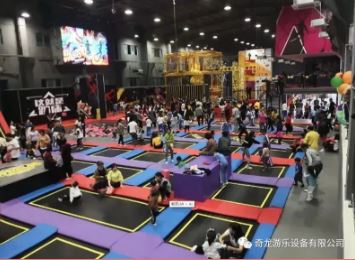 365 elastic Island trampoline Park integrates the current fashion sports elements, adhering to the core spirit of health, sports, passion,
fashion and booming, and adheres to the principle of customer first according to the needs of customers. This benefits from Le Tuo training, comprehensive customized service concept and
professional development. This is a team development course for leisure, fitness and education. Service in the company team building, sports education association, student union physical exercise,
parent-child physical exercise and other fields. 365 elastic Island trampoline park has an efficient, high standard, high return operation team. It is the preferred gymnasium for enterprises to relieve
the pressure of employees. This is an ideal platform for athletes to build up their bodies and make friends. The best choice of ability. It is the gate of happiness that fosters zero distance interaction between
parents and children, and promotes the harmony and co construction of a beautiful family.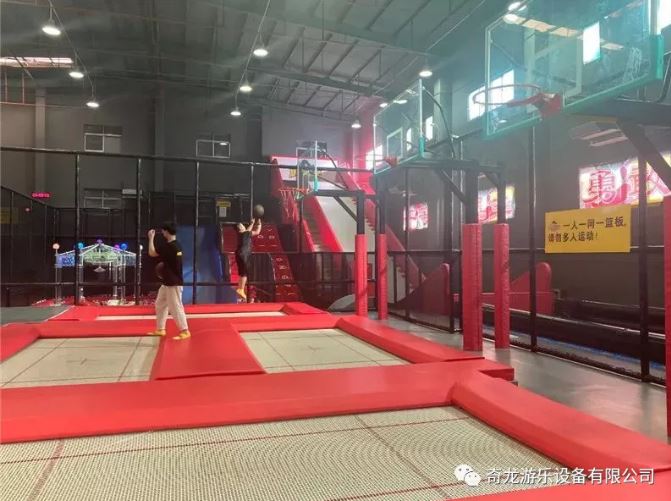 It is mainly the function of human body, supplemented by physical equipment. According to the organization structure of kinematics, the equipment of physical exercise equipment
is researched and developed from the angle of function transformation to energy distribution. It breaks through the bottleneck of traditional physical education and achieves the comprehensive effect
of physical education. 365 elastic island is such a fashionable gymnasium. So far, we have a professional production facilities and equipment R & D team. It provides comprehensive planning, design and
installation services for nearly 100 Gymnasiums in China, leading the local sports trend. At present, we cover sports activities, such as the central stage of the dazzling era, vibrant trampoline, high-altitude slide,
high-altitude rock climbing, children's development, children's Experience Hall, Internet celebrity adventure tower, passion for skiing, professional sports performance, trampoline, popcorn, 6-meter high platform,
brave mainland (trampoline breakthrough), trampoline dunking, children's projection slide, holography Projection sphere. Leisure and entertainment projects include: nail salon, leisure food bar, cold drink bar,
billiards club, table tennis hall, dream performance of net red light, etc. 365 elastic Island trampoline park is entering an active, sunny, passionate big stage and vigorous development of sunshine sports.