With osmanthus fragrance, we ushered in the October 24th Germany Rhine company held in Zhejiang Wenzhou beer festival activities --- Thanksgiving customers, TUV Rhine company in Greater China commercial and industrial products and services in East China's invitation partners and clients, the grand total. Beer Festival, yes, it's germany!
Germany Rhine TUV was founded since 1872, as an independent, impartial and professional institutions, is committed to creating a long-term and consistent with human and environmental needs a better future. Germany Rhine TUV the test indicator is undoubtedly the highest degree of identity recognition test. High quality, safety and reliability is the unique attributes of the identification test. Products produced by Qilong Amusement Equipment Co. Ltd, has got the certification after TUV Rhine company checked through lots of different kind of testings. Qilong company havs been exporting for 10 years, especially to Europe.The TUV Rhine company held the Beer Festival thanks party in Wenzhou and invited Mrs. Yao to attended the Party.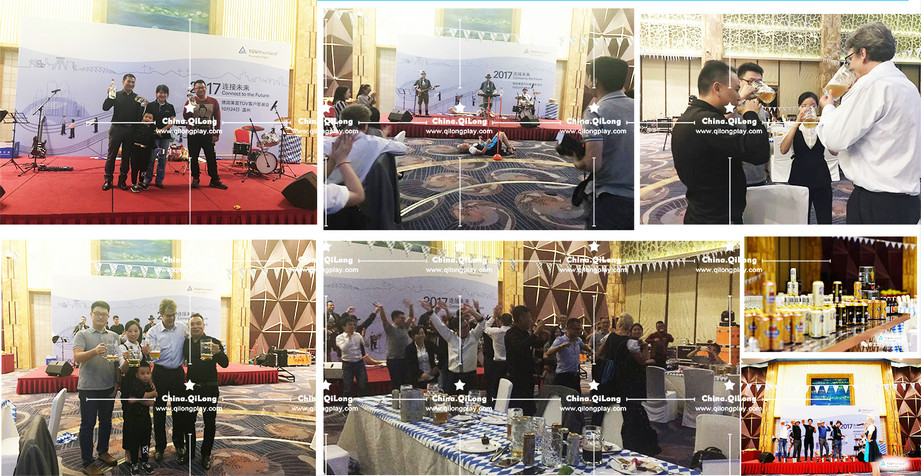 The party is the theme of "connecting the future", inspired by TUV of Rhine's corporate logo. The beer festival, TUV of Rhine blue in harmony with natural elements, a symbol of wisdom and technology, perfect combination of circumstances, like TUV in Rhine with professional technology and human, technology and environment friendly interaction, protect the safety and quality of connection, past, present and future, and the development of cooperation with customers. To create a human and harmonious environment in the future.
The men and women in Bavaria's traditional costumes are called Lederhose and Dirndl. Beer piled up everywhere. Fun band drive the whole atmosphere.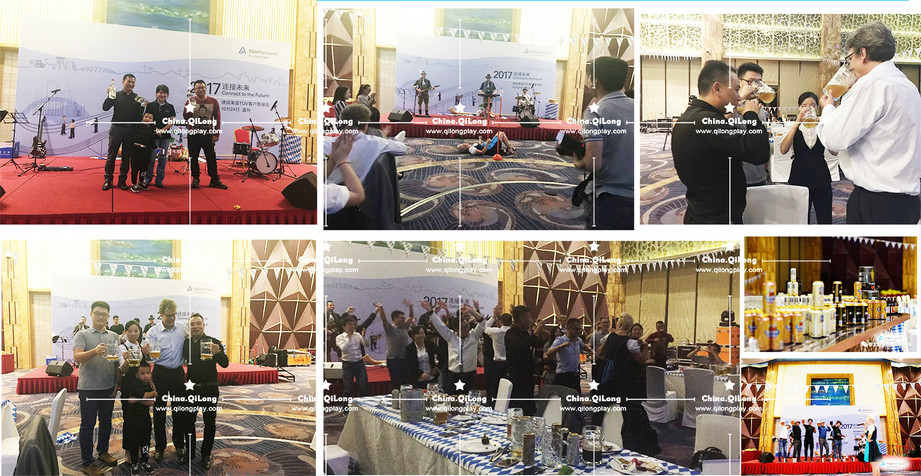 For Qilong Company, we are so glad to attend this party. For the production of high quality products we further strengthened our confidence. With Rhine TUV company's support, we will be in the amusement equipment industry to go farther and higher.