2017 is indeed Qilong's harvest year. In 2017, Qilong participated in 8 domestic and international exhibitions, met a lot of new customers and friends, and also chatted face to face with many cooperating clients and customers. Qilong also traded a lot of orders, so that more people want to do amusement equipment know us, in particular, it is worth mentioning that Qilong company also dealt with many large projects around the world, one after another installation of the project is completed. Below we are going to introduce the 1300-ping pirate ship theme amusement equipment that has been installed in Malacca and will be installed soon.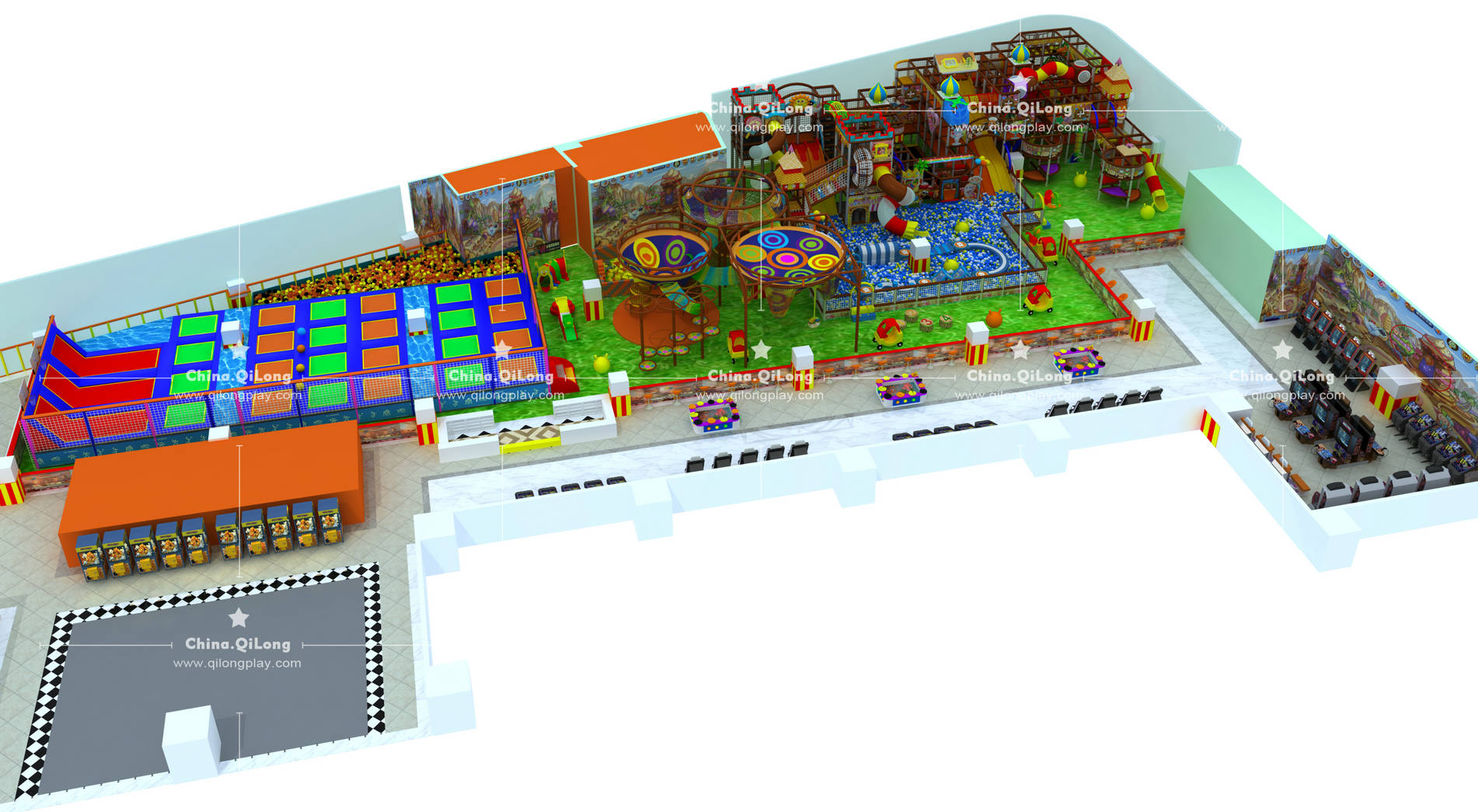 The Melaka amusement equipment project has undergone countless times of mapping and alteration due to site problems. At the same time, the client's board of directors is constantly updating their ideas. However, our colleagues and designers treat each and every change with care and patience.It is also because of our conscientious and responsible attitude that the clients and the clients' board of directors have touched us. They trust us very much. After the blueprint was finalized, the progress of our negotiations was also very smooth.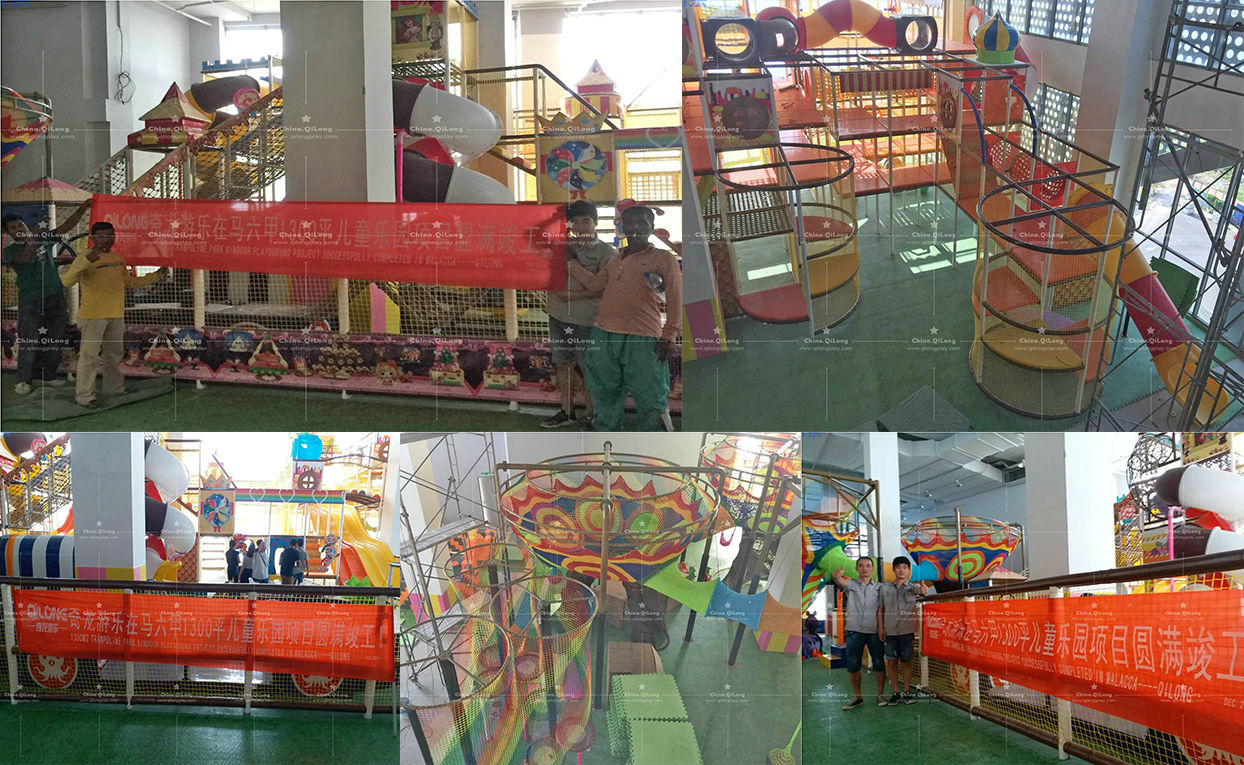 Next, we successfully negotiated a series of price, production, delivery, transportation and installation process, the customer is very easy for us to pay the product deposit. We also arranged the production very quickly after we confirmed the deposit. Out of customer's responsible attitude, the leadership of our factory and the company's leadership had been in the factorymany times to the production inspection, follow up the production schedule, and ensure the quality of production. At the end of the production, we Qilong company will follow the custom in the factory construction of amusement equipment, construction of the shelf, to ensure that every part of the factory are accurate.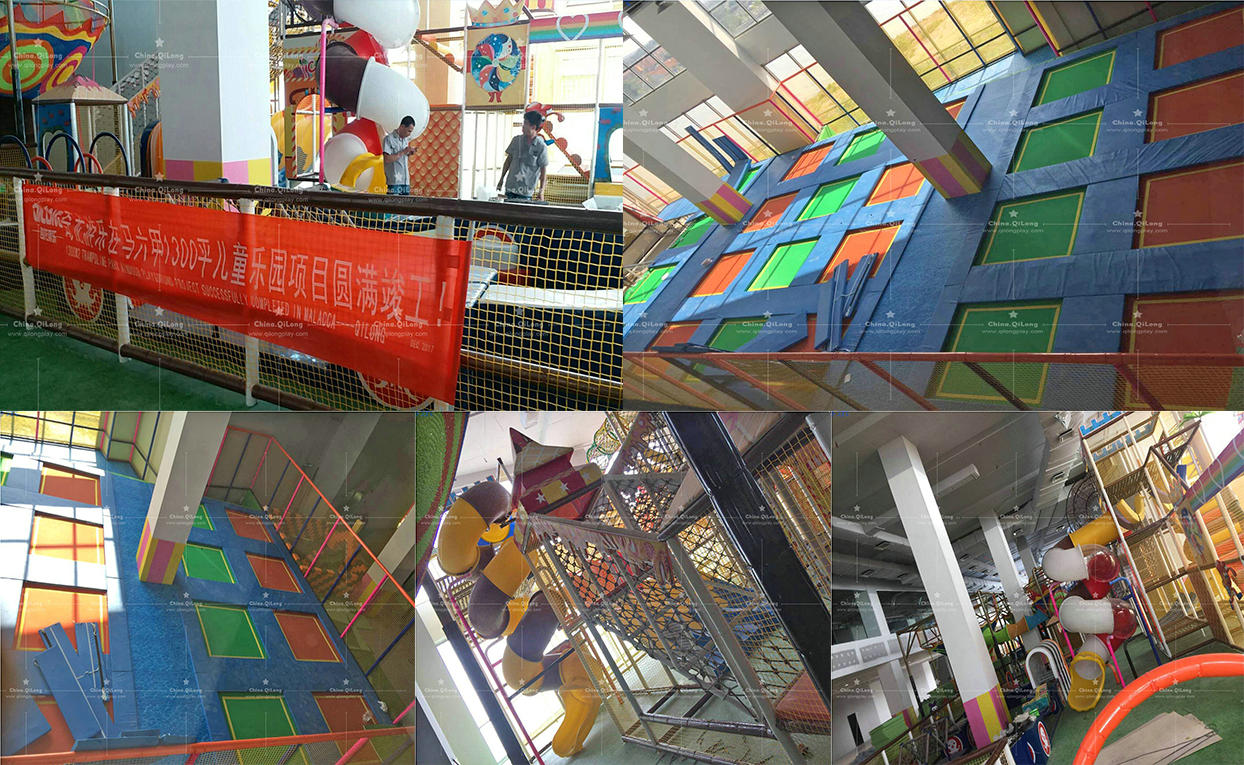 Above and below photos are pictures of the installation site, which we can see the quality of our products and the effect of the installation. It is worth mentioning that due to the request of the local government in Malacca, after the installation of amusement equipment is completed, safety inspection shall be carried out by the testing agency sent by the government. The amusement equipment produced by Qilong successfully passed the inspection agency sent by the government of Malacca The various tests and product quality has been affirmed. Now our Malacca customer is preparing a variety of things before opening.
Finally, all employees of Qilong Company wish the Malacca project opened and its business prosperous. We also hope that the children of Malacca will be more healthy and happy through our Qilong play equipment.