When you decide to build an indoor children's play park, you have to consider what type of indoor playgroud you to build.
Here I can give you some type reference.
Type 1:Soft Play indoor playground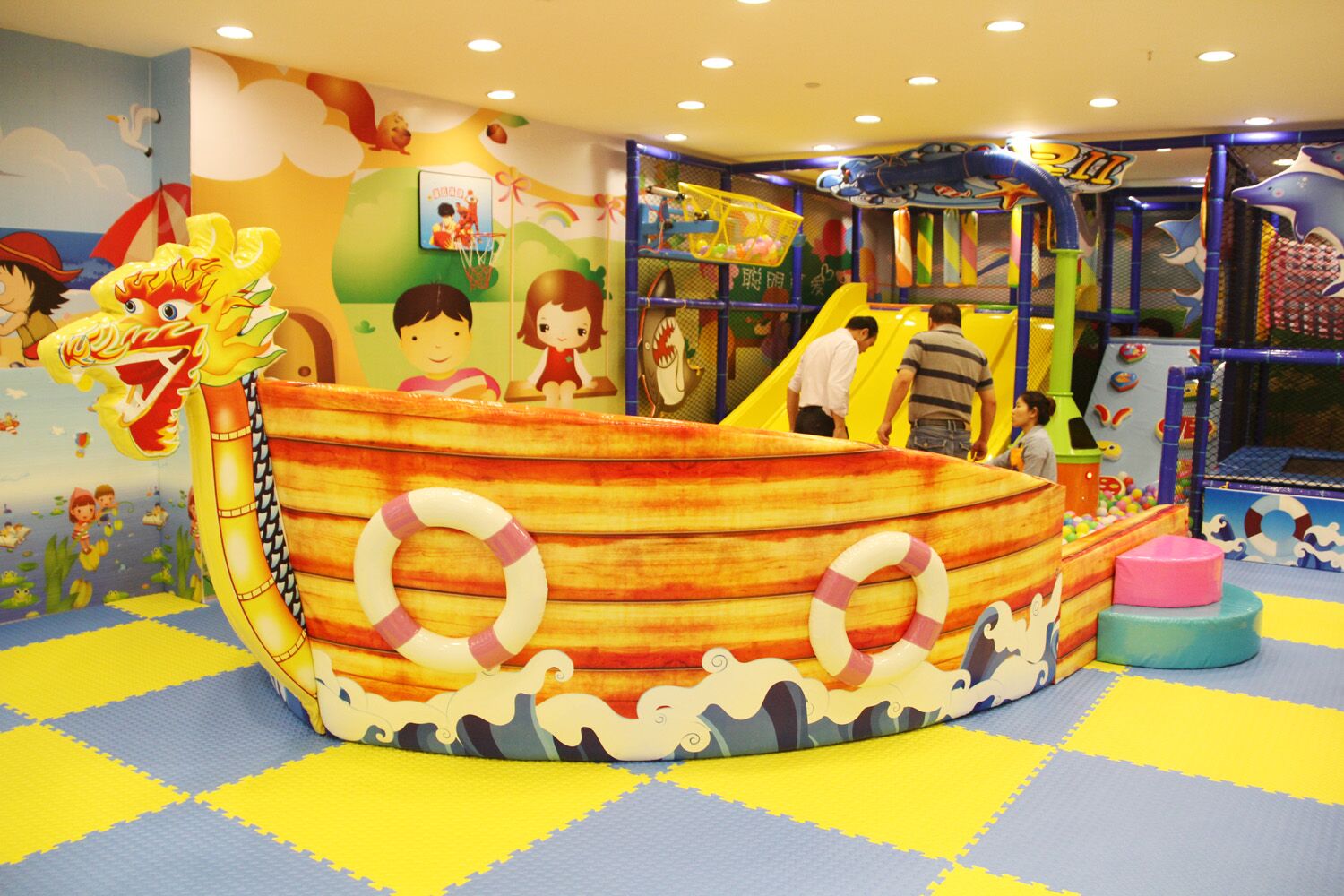 Indoor playground is designed according to the characteristics of children. Through a scientific three-dimensional combination, it forms a new generation of children's activity center integrating amusement, sports, puzzle and fitness. The children are placed in a thrilling and safe and relaxing amusement environment. The facility is conducive to children's full vitality and imagination. While having fun, the body is aerobic endurance; it is conducive to satisfying the psychological requirements of children who are competitive, unwilling to lag behind, and willing to explore, so that children are healthier. Happy and wise to grow; at the same time, it is conducive to cultivating children's brave, tenacious, tenacious personality, exercise speed, strength, balance, coordination and other qualities, to achieve the purpose of physical fitness, brain and brain.
size: customized
Features:Exercise children's drilling, climbing, jumping, running ability
Age Range:2-12 years
Type 2: trampoline park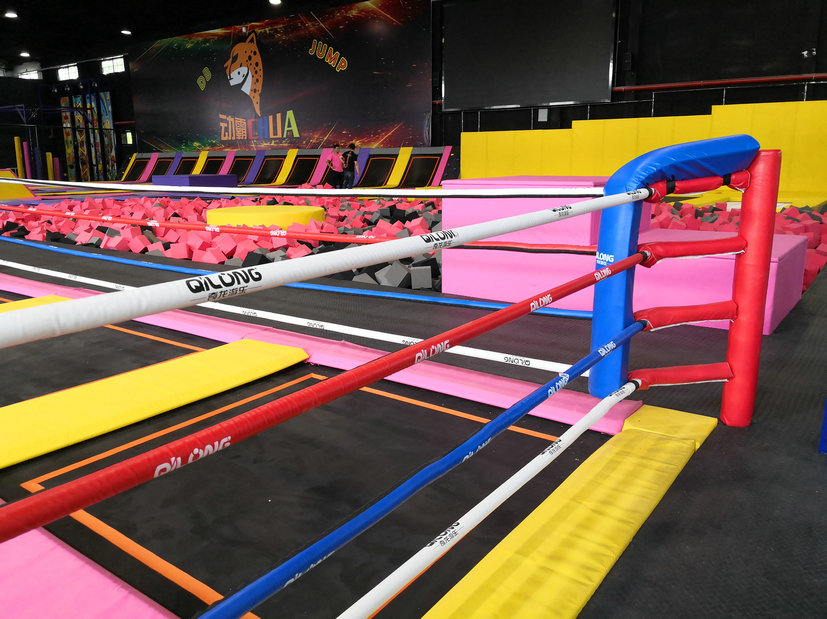 Trampoline is an athlete's competitive sport that uses acrobatics from the trampoline. It is a kind of gymnastics. The trampoline is called "air ballet". At the 27th Sydney Olympics in 2000, trampolines were listed as official competitions.
Recommended Size: 800sqm+ (1000sqft+)
Recommended Age Group: 3 Years Old+
Type 3:Traffic Town Theme Park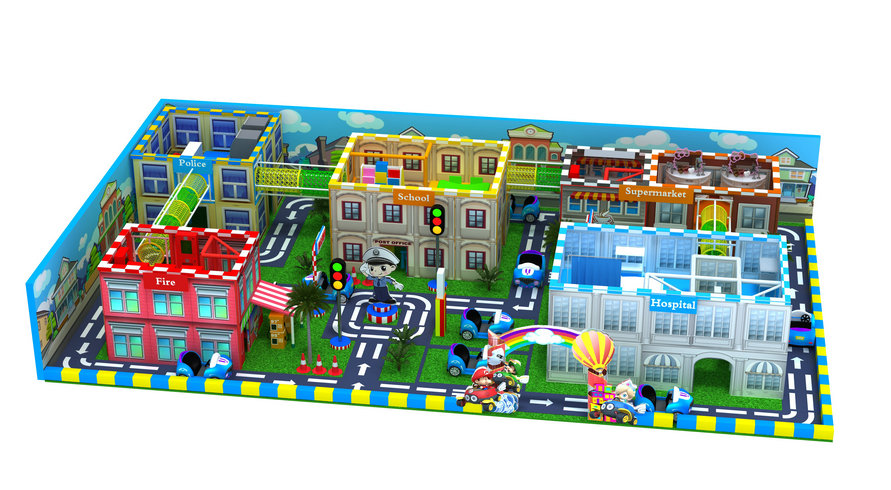 The Traffic Town Theme Park can cultivate the safety awareness of children and let the children learn the common sense of life safety in their play.
size: customized
age range:3-7 years
Type 4 :Adventure&Sports Play Center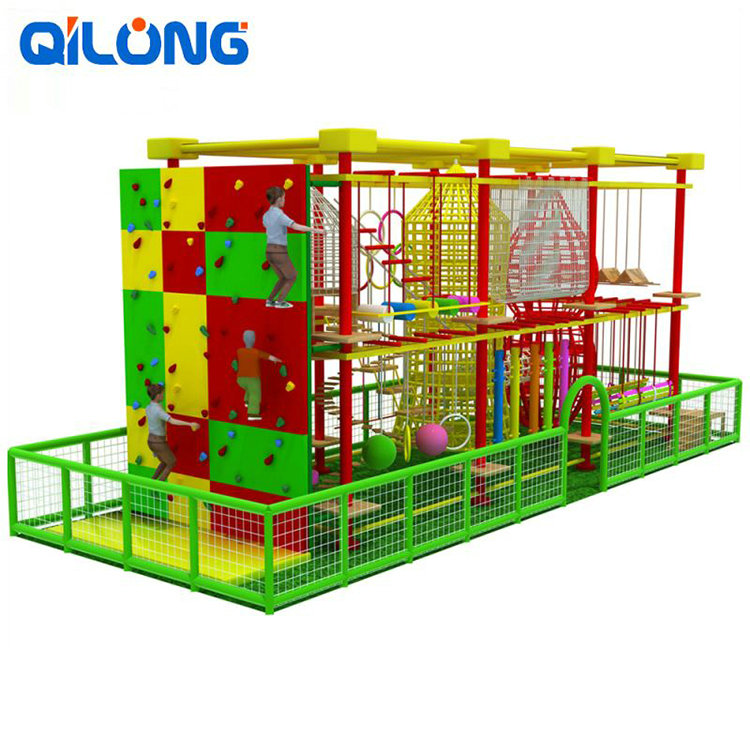 This is an adventure and sporting game and event that includes a variety of climbing walls, ropes, extreme slides, roller gliders and more.
These games are adventurous and challenging, and encourage people to challenge themselves.
Size:customized
Recommended Age Group: 6 Years Old+
More innovative project design, sincerely waiting for you to contact us. We will tailor the design to your venue.