If you're considering opening an indoor playground with high playability, there are several essential steps to follow to ensure its success. In this article, we'll explore how to make your indoor playground a hit with children and parents alike.

1. Market Research: Begin by conducting thorough market research to understand the local landscape, including competitors and the needs of potential customers. This will help you determine your playground's positioning and unique selling points to attract your target audience.
2. Selecting the Right Location: Location is key. Choose a place with easy access and a high population density to maximize visibility and appeal.
3. Facility Planning: Ensure you provide a variety of entertainment facilities, such as climbing frames, slides, ball pits, mazes, and interactive art walls, to cater to children of different ages.
4. Safety First: Safety is paramount. Invest in high-quality play equipment, conduct regular inspections, and maintenance to ensure a secure environment for children.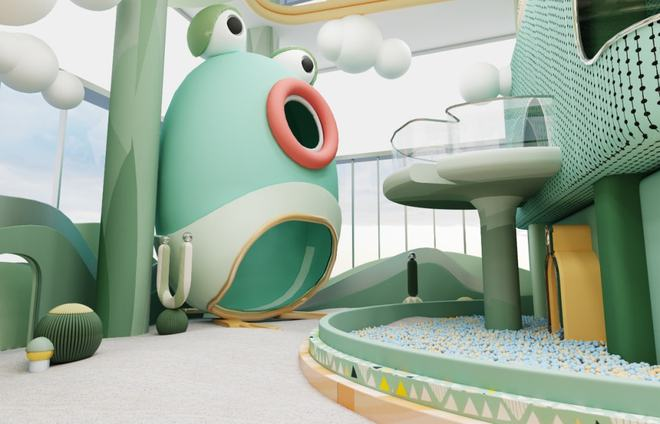 5. Professional Staff: Hire experienced and friendly staff who can supervise children, offer assistance, and ensure the safe use of the playground equipment.
6. Cleanliness and Hygiene: Maintain a clean and hygienic environment by regular cleaning and disinfection routines.
7. Effective Marketing Strategies: Utilize social media, websites, and offline advertising to promote your indoor playground. Offer special deals, birthday party packages, and membership plans to attract a broader customer base.
8. Themes and Decor: Create an engaging theme for your playground, such as fairy tales, space adventures, or underwater worlds, to immerse children in a captivating atmosphere.
9. Parent-Child Interaction: Design parent-child interactive activities like workshops and family competitions to enhance family bonds within your facility.
10. Food and Beverage Options: Provide child-friendly food and beverage choices to ensure both parents and children can enjoy their time at the playground.
11. Ongoing Innovation: Regularly update your facilities and introduce new entertainment offerings to keep your indoor playground fresh and appealing.
12. Customer Feedback: Actively listen to customer feedback and continually improve and enhance the quality of your service.
By following these steps, you will be able to establish an indoor playground with high playability, meeting the needs of children and providing families with joyful and memorable experiences. Uphold the values of care, innovation, and safety in your playground's operation, and you will surely win the favor of both parents and children, making your indoor playground a cherished gem in your local community.