| | |
| --- | --- |
| Product name | Electric soft play equipment |
| Model | QL-007A |
| Size | 180*110*220cm |
| Color | Customized |
| Gross weight | 300KGS |
| Net weight | 250KGS |
| Voltage | 220V |
| Power | 120W |
| Cubic | 2m3 |
| Load-bearing | 500KGS |
| Certifications | CE, ISO, EN1176, TUV.SGS |
| HS Code | 95069900 |
| Warranty | 1 year (Vulnerable parts 2 years) |
| Material | Iron frame, PVC, wood, sponge, pearl wool etc. |
1. Production Process:
1. Make Iron Frame
2. Cutting wood
3. Soft package of wood
4. Cutting PVC
5. Sewing
6. Installation
7. Packaging
8. Complete
2. Installation instruction:
1. Install the main sail to the chassis
2. Respectively install a head of the small sails on the both sides of the main sail
3. Install the support bars, connect the other side of the small sails on the support bars

3. Inspection:
1. Check whether the circuit is connected
2. Check whether the blower is normal operation
3. Check whether the motor is normal operation
4. Check whether the baby boat is normal operation
4. Package: First covered with film, then with black cotton wool, last wrapped with a thick film
(1*20ft container can load 14 sets ,1*40ft container can load 34 sets)
5. Maintenance instruction:
1.Pay attention to the using environment , can not be too wet, it's better to use in a ventilated and dry environment.
2. The ground is EVA material,when you clean it ,you can put some detergent and a few disinfectant in the water,and use dry cloth to wipe it.
3. The soft package surface is PU, PVC materials, don't use wet cloth to wipe.when you clean it,you can use clear water without anything,then use more dry cloth to wipe it.
4. Daub oil in the connection of bearing and motor
5. Avoid contacting with some objects which may make the surface dyed for a long time (such as magazines, other leather, etc...)
6. Function: Bring happiness and stimulate imagine and exercise kids' sense of balance, happy childhood
7. Benefit for clients: Make a big profit and earn much money
8. Other suggestion: Happy octopus, happy bear-Kids in the process of balancing rotating, using the way of lifting climbing, climbing to maintain body balance, promote children's endurance the waist, back, abdomen, and extremities.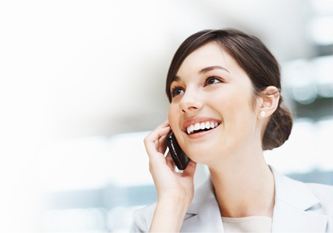 Contact Name:
E-mail: sale@qilongplay.com
Tel: WhatsApp/Wechat:0086-13588916851
Mobile Phone: 0086-13588916851
Skype: playgroundsale
Welcome to our website! Please feel free to send us your inquiry in detail, we will reply you as soon as possible.