The most anticipated German show slowly fell to the ground. I wonder if you personally witnessed its grand?
If not, Don't regret it. I will show it to you again. At the morning of first day,we prepared all things, like trampoline
installation, place clean, and some other preparatory work.
There are many visitors came to the Euro Exhibition, also there are many visitors are interested in Qilong products.
They check out our products-- trampoline park. And even some small German little handsome guys unable to restrain
curiosity play on the spot. From their jumping, we can seen the elastic of Qilong trampoline mats.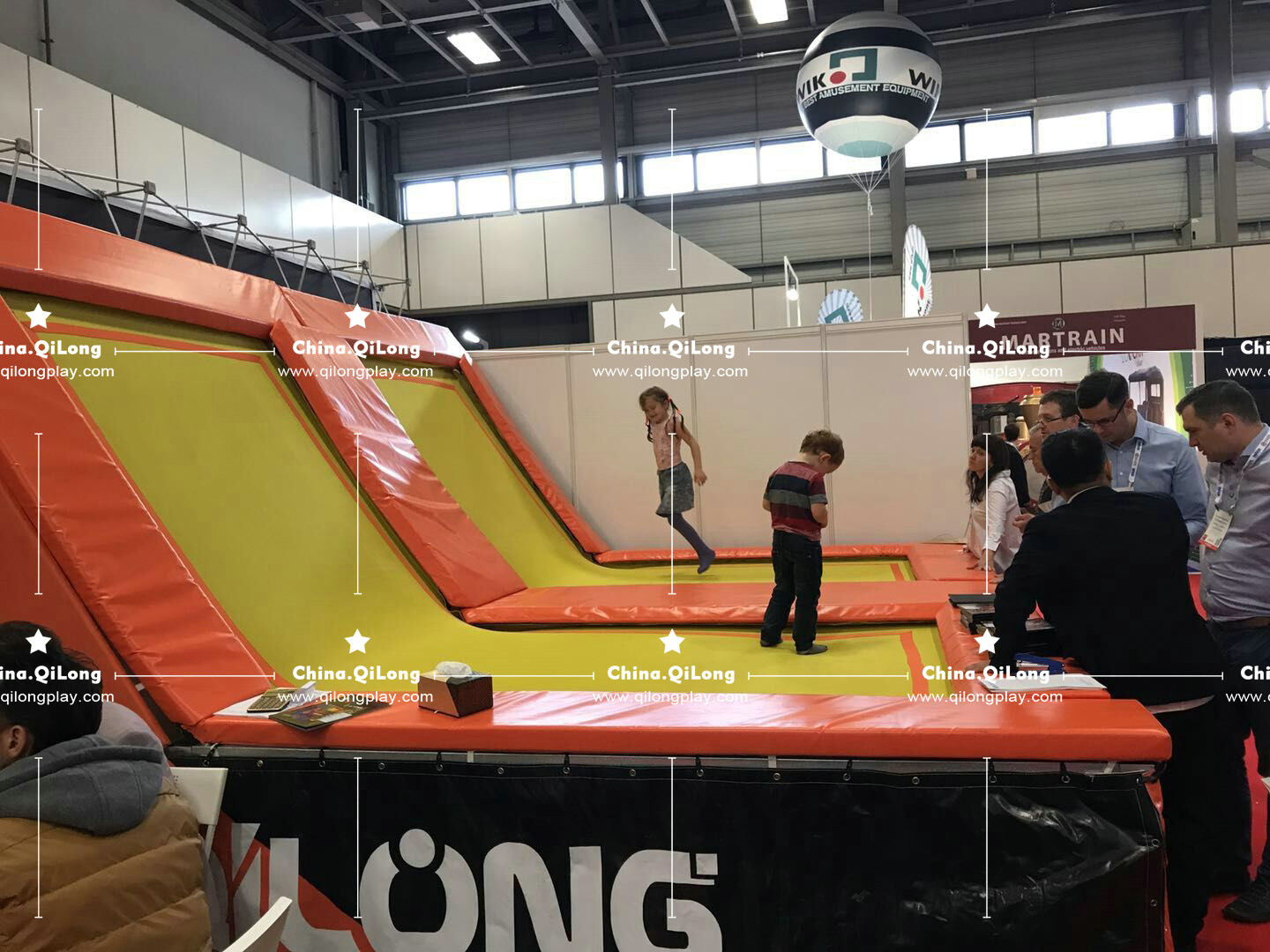 Many visitors said they wanna to buy our trampoline at Exhibition at the first day. Then the embarrassing thing happened:
Who should we sell our products to so many good customers here? After some discussion, we decided sell our trampoline
to the one who are urgent about the product and give some discount to others when they wait and buy trampoline from
our factory. Here we wanna to say thanks again to these customers who understand our situation and give comfort. Thank
you very much. Our Qilong company will try our best to make the future cooperation is more pleasant.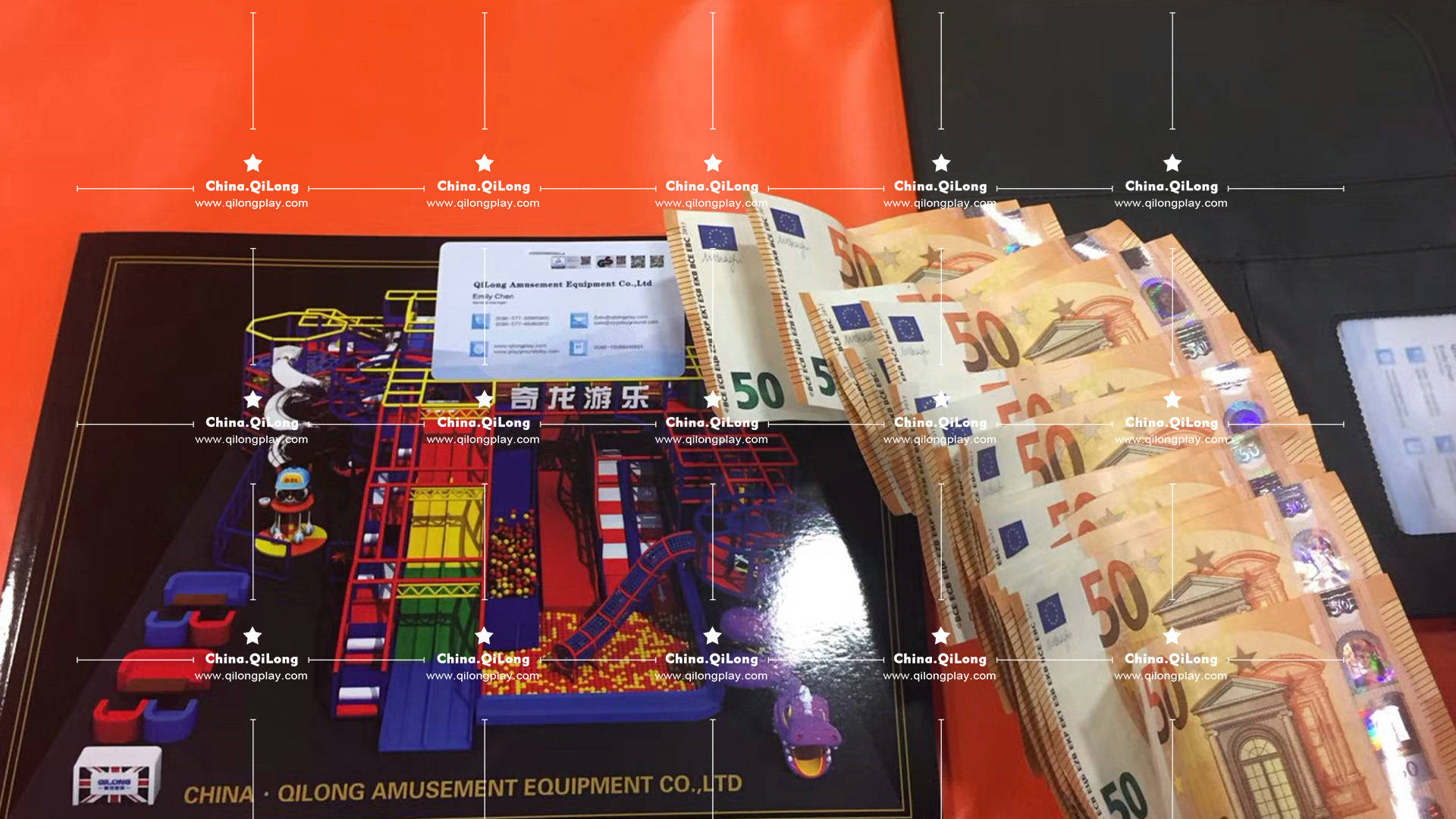 Qilong trampoline attracted a lot of people to discuss the cooperation matters, we can really not timely and thoughtful reception of customers sometimes. Here we wanna to say sorry to these visitors, next time we will prepared more colleagues to exhibitions to make all visitors will be received in a timely and courteous manner.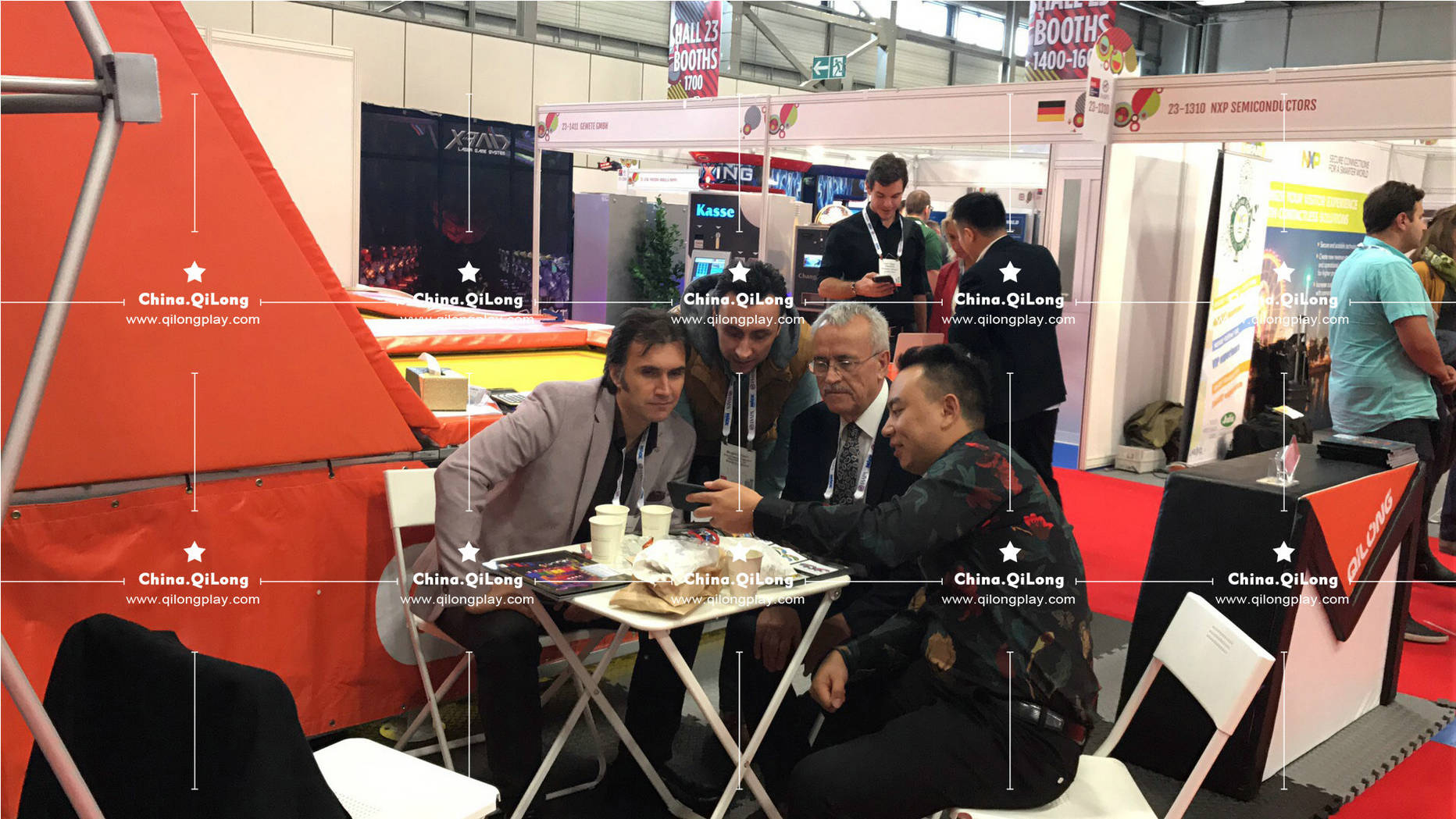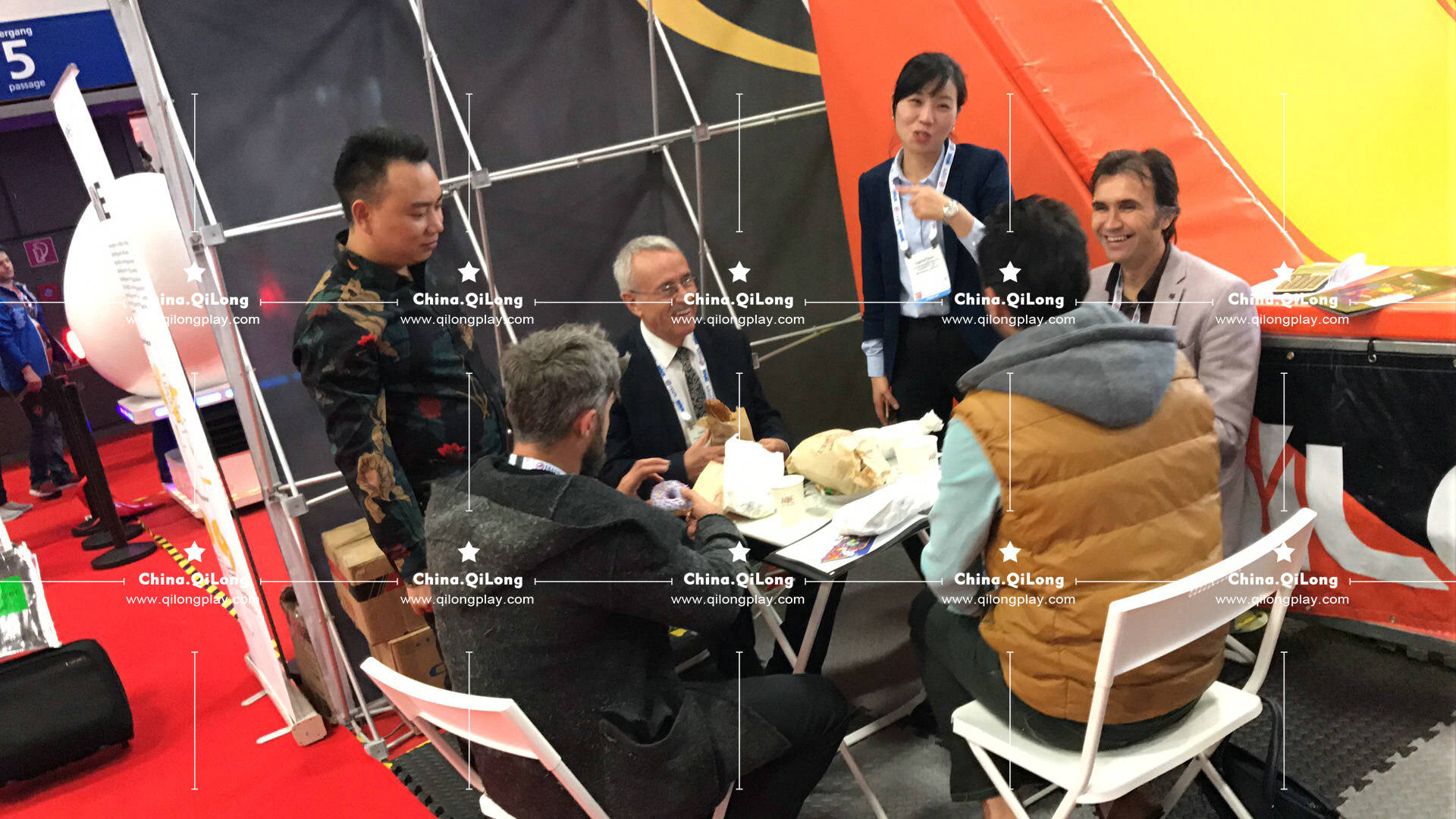 In the course of the talks, many of our friends have affirmed the quality and appearance of our products.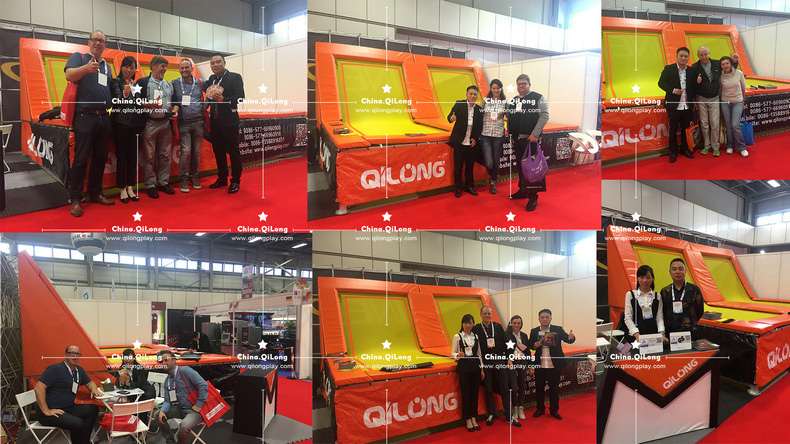 If you didnot have time to visit our Euro Attractions Show at Berlin, do worry. We will have another exhibition at US, please spare your time then and let us to meet at next exhibition.