The long-awaited Chengdu exhibition has finally come. Let's take a look at the exhibition's grand occasion.
Our booth is very lively and many customers are gathered here. Some are very interested in our new products and said those are very new, children will like them very much. Many visitors are asked many questions about showed play slide and boxing trampoline. Some visitors said the purpose of the trip is to find some new play items at indoor soft playground, and our products happened to solve the problem. We are also very happy that our new products are very popular at visitors.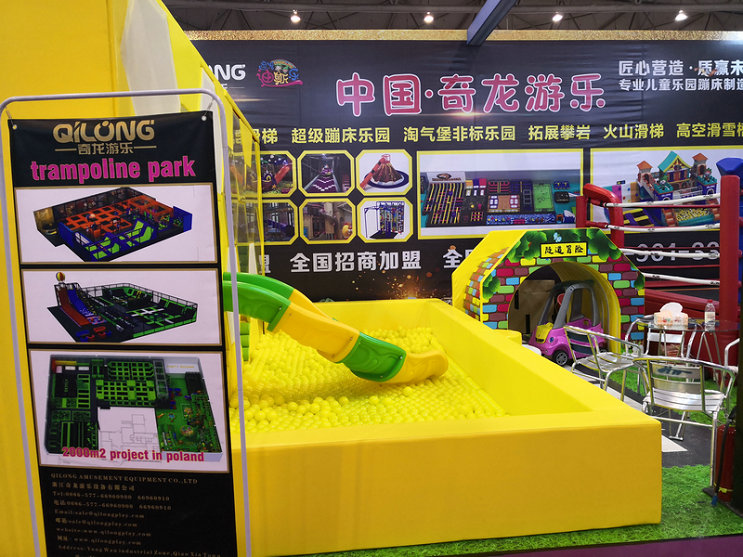 The latest product, the Cellular Slide, is not very beautiful. Multifunctional lattice, you find the exit?
Take a walk to the streets of Chengdu and drop by the way to our exhibition site. It is the first day of exhibition, if you wanna to attend it and have a see at our products, you can come, we are warmly welcome you and waiting for your visit.