Qilong Amusement Equipment Co,.Ltd is one of the best China fashion design indoor playground manufacturers with professional factory, which is able to produce cheap fashion design indoor playground with good quality. Welcome to wholesale products from us.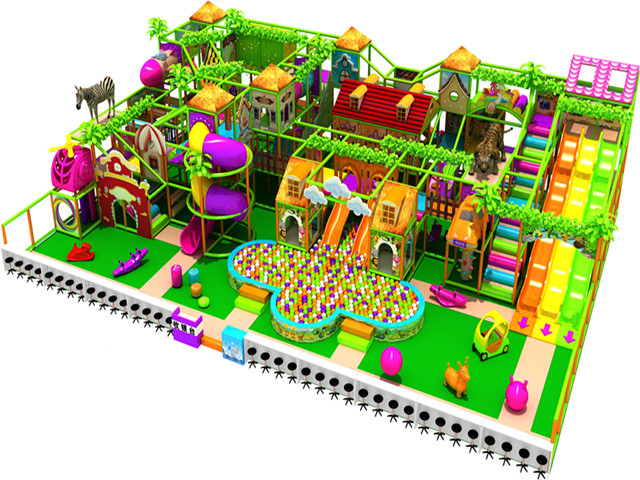 | | |
| --- | --- |
| Type: | Indoor playground |
| Model: | QL-5121A |
| Size: | 2000*1353*480cm |
1: Our Brand:
QILONG play equipment has a professional R & D team, excellent operation of the project team and production base. Company to market-oriented, we continue to meet children's need to grow, to provide children with an interactive, healthy environment, focusing on the child's personality training, strengthen children's physical training culture, full stimulate the child's potential and ability.
The company has introduced the United States, South Korea, Japan and other representative of children's cartoon, educational products, parenting and cultural products, we will build a first-class world children's education industry, service brand "radiant" Children Qinzileyuan.
We have professional design team, sales team, production team, technical team, quality control team and best after-sales team who can more better serve you.
2: Our products aim:
Release of childlike,Aerobic exercise,enlightenment thinking.
3: Product Quality Introduction:
A: plastic tube and slides: SK company imported LLDPE plastic powder, rotational molding Rotational Molding Compound, in line with European standards CE requirements, plastic wall thickness of 6mm or more, colorful, anti-ultraviolet (UV) capacity of 8, in line with Australian food class standards, antistatic ability, safety and environmental protection, good weather resistance, high strength.
B: Platform: internal with firewood, thickness 2CM, tundish foam sponge (in line with the European CE standard) thickness 3CM, the outermost layer with PVC skin imported super flash leather, high strength, excellent safety performance, thickness : 0.5MM.
C:Rainbow ladder: wooden interior, foam sponge (in line with European CE standards), the outermost layer of the package imported PVC warp knit super flash leather, high strength, excellent safety performance, when the installation angle less than 30 degrees in line with national standards;
D:PVC foam tube: high density foam sponge, diameter: 48CM, thickness 2.5cm, leather covered with glitter, easy to clean, colorful, unbreakable, flame retardant;
E:Pipe: diameter 50mm / thickness 1.8MM galvanized steel, in line with European standards CE requirements;
F:Joint: Galvanized steel, ductile iron are die casting, with special high-strength locking screws. In line with European standards CE requirements;
G:single-plank bridge: Internal for plywood, foam sponge tundish weight (in line with the requirements of European Standard CE), the outermost layer of the package transverse weft woven PVC imported super flash leather, high strength, excellent safety performance;
H: Screws: stainless steel screws are with environmental protective plastic cover;
I:Floor mat: high-density EVA foam sponge, specifications for
the 100 × 100 × 2cm/2.5cm/3cm, thickness customized upon request, safety and environmental protection;
J:The wooden parts: high quality wood, hard wood, good drying properties, water resistance, easy to wear, easy to crack, not deformed;
K:Rope class components: the use of nautical marine cable, durable, safe and reliable;
L:The surface of the packaging categories: high grade PVC and TPE materials, infiltration of anti-UV agents, antistatic agents and anti-decolorization original elements, strength, smooth surface, safety and environmental protection, good weather resistance, to ensure that no Ken color.
4: Our certificate:
Our products pass: CE, TUV,SGS,18001,ISO9001,ISO14001 and other test report.
Our warranty: 3years
5: Indoor playground Function:
Indoor playground also known as naughty castle, is based on the early development of children of various nature and characteristics of the design of a new children's play products, through a combination of science and the formation of three-dimensional design into, is a set of play, sports, educational, health and other functions as one of a new generation of children's play center. According to early child development drilling, climb, jump, run, roll of nature, and some children's toys to foster children after combining various habits of a comprehensive recreational facilities. Not only can cultivate various interests of the child, the child's physical exercise, but also to achieve the effect of the development of intelligence.
Drill hole: mainly children on a comprehensive physical exercise, body movements to develop.
Ball Pool: You can learn colors, counting, grouping, calculating, throwing, tapping movement, clean, discipline, exercise habits, his leg muscles, improve harmonization of the body.
Balancing station: establishing body balance.
Slides: coordination of the limbs and body of children are on the slide completely continuous exercise build body balance, improve harmonization of physical exercise for children courage.
Crazy gun cannon: physical exercise, stimulate children's entrepreneurial spirit and courage to overcome difficulties.
Claw Ball: posture and bilateral integration, and promote a high level of action planning.
6: Our advantage:
We have a professional designer and development team, to each customer's site as a project to do, according to the site and design ideas and budget customers the most reasonable solution, many kinds of products, multi-theme design, product and more times you fast. Good integration of resources, we are independent research and development - production, factory direct prices.
Quote: All sales staff by the company ERP accounting price quotation system
Indoor playground belongs to customized products, the product is customisable and the price we calculate accoriding to the final design and design component list.
7:The order process:

8: Customer supreme experience