Recently there was
another big event happen at Qilong company
and our products opened in Wada Plaza in West Tieling, Beijing.
This set of amusement equipment was signed at the Qilong company's Guangzhou branch at the end of February When buyers come to Guangdong city for a visit.
This set of products is placed on the square outside the Wanda shopping mall, because the height of the product can only be placed outdoors.
Let us introduce the highlights of this product to you.
This is one angle design of our product. It is a set of pirate-themed circular design.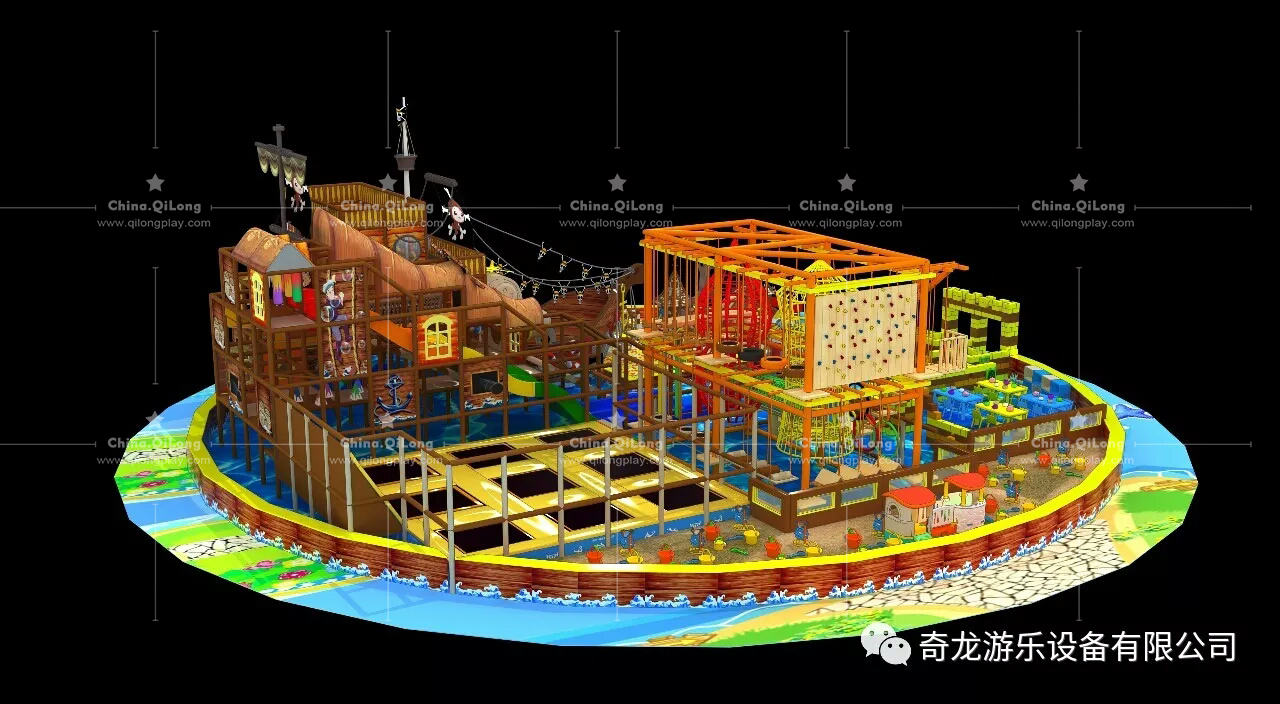 This playground is a round, round product with a diameter of 27 meters and a height of 7 meters. The project also includes a lot play items: such as big trampoline, rope course playground, children adventure
sports event
, Devil slide, 3 level 3 slides, pirate ship, sand pool, rock climbing, toddler area, electric rocket, plus marine floor and EPP blocks building area, very beautiful. This decoration and appearance are also very beautiful.
The following shows the installed pictures from customers: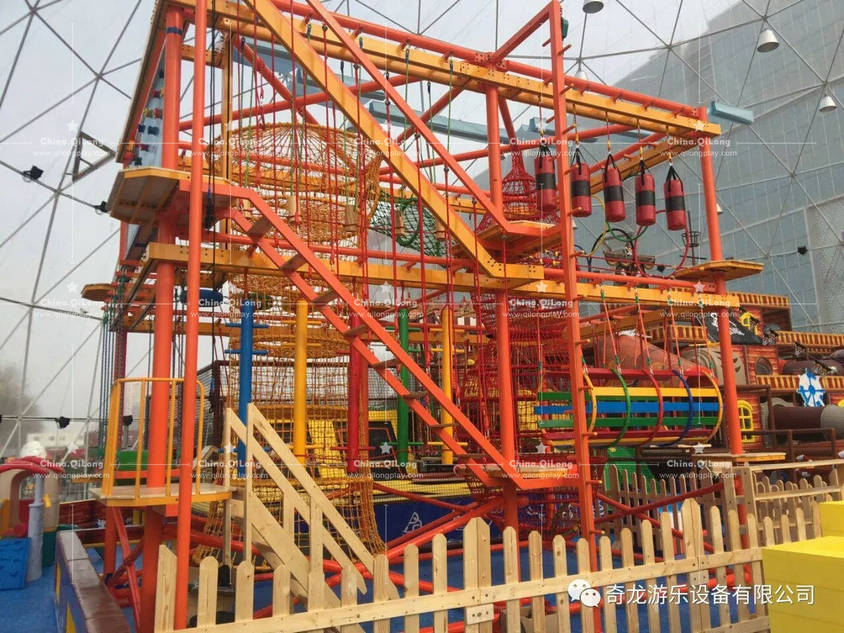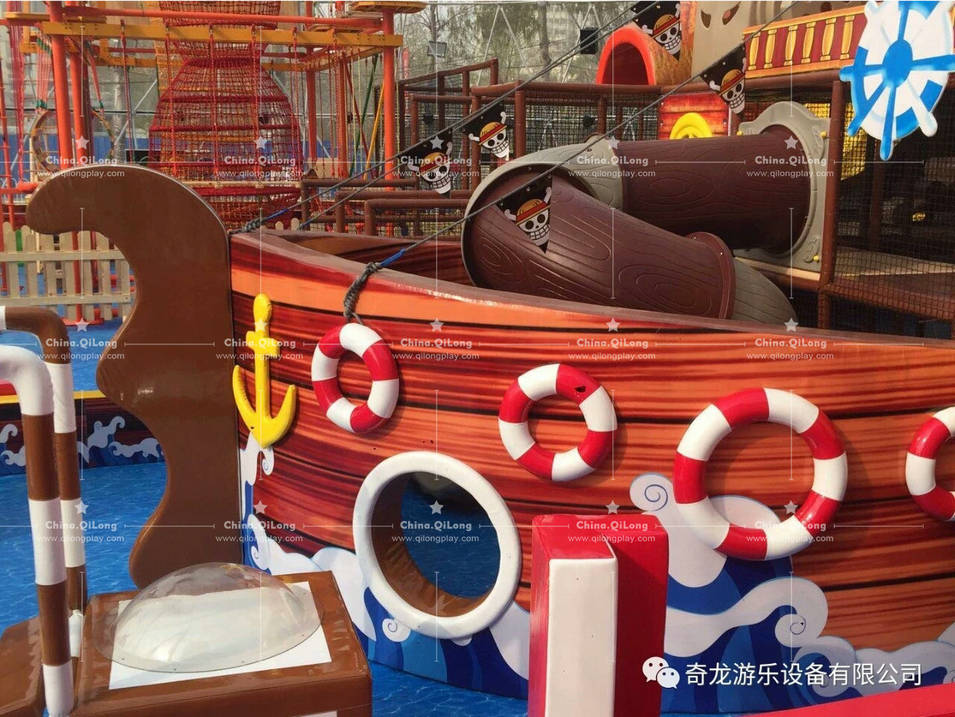 Some customers in other countries sometimes come to China for various reasons but do not have the opportunity to visit Qilong Company of Zhejiang Province or Qilong company Branch of Guangdong Province.

This time, this project in Beijing can also become the reference for choice when you wanna to choose Qilong company. If you wanna to see our quality, and you are at Beijing, you can visit this set playground as your reference.
Similarly, if you are in other cities in China but cannot visit our factory for any reason, you can contact us and tell us about your location. We will find an address, where we produced an amusement park for you to visit. Visit and inspect the quality of our products and learn more about Qilong company.