A few days ago, a customer from Myanmar found us Qilong Amusement Equipment Co., Ltd. He said he wanted to make a million-ball pool in the mall. After our professional designer to make the design, both of us quickly confirmed the design plan, and then discussed the price, production time, and delivery time. Then this customer paid us and we start to produce after we checked the 30% deposit.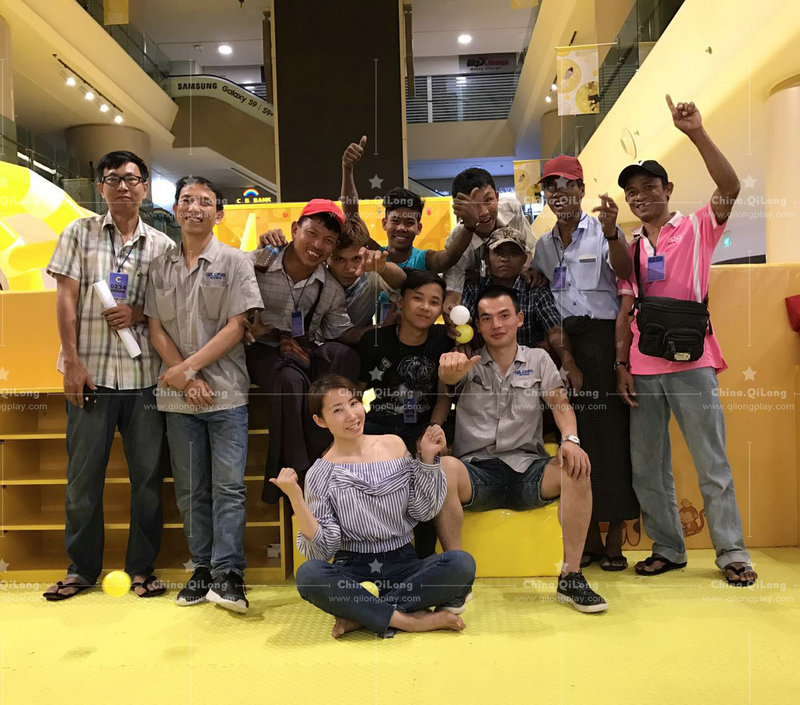 The above picture is taken after the installation of the amusement park, customer's staff and our engineers was had a fun time when they worked together. Our customer told us that it is her first time to build a playground, and she has no idea about how to install the playground, then our company send two engineers to Myanmar to assist our customers to install. And it only took us no more than two days to finish install before opening date. Our customers constantly praise our company leaders for their high efficiency.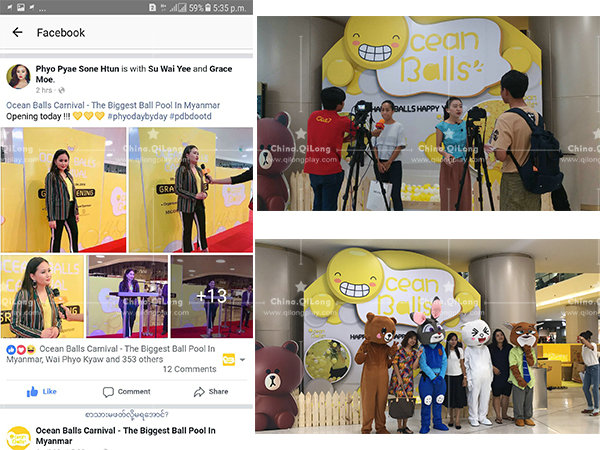 We are very pleased to see that the amusement parks of our customers are very popular at the time of opening, many people come to join in, and there are some stars to visit.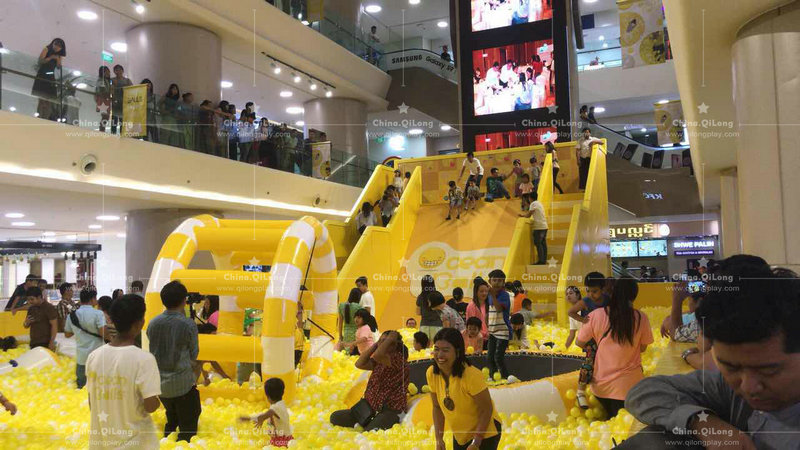 From the above picture, we can see that the amusement equipment produced by Qilong Amusement Equipment Co., Ltd. has brought infinite happiness to children in Myanmar. We are very honored and happy to see this. Because the vision of Qilong Amusement Equipment Co., Ltd. is to make every child in the world more healthy and happy through the equipment we produce. Not only that, through interactive games with the children will also increase the children's and their parents' previous exchange of feelings and transmission, so that the relationship between parents and children more harmonious. Through playing in the amusement park, children can also exercise to communicate with the outside world and the abilities of know new children. This is also the meaning of amusement equipment.